I haven't had much time to work on the blog lately. I got a promotion at work a few months ago, which was kicking my butt until I accepted an even better offer out of state. After giving my notice at work, my employer decided to let me go. So I have a couple extra weeks to get our house ready to list, pack up, and move to Kansas City, Missouri for the new job.
At first I was bummed about their decision to not let me finish out the last two weeks, but let's look at the positive side. I get to spend more time with my family for the next few weeks. I don't have to go to work tired when our daughter isn't interested in sleeping through the night. And my wife is pretty happy to have me around the house more, too!
---
---
And thank God we decided to prioritize our spending and build up our emergency savings. The situation would have been different if I had made the decision to live paycheck to paycheck and suddenly found myself with no income for the next four weeks. There are actions I have taken to change the way I think about the world, to practice forgiveness and acceptance, and to accept responsibility for any situation in which I find myself.
For some people, getting let go would have resulted in the feeling that a great injustice has occurred, and a few years ago that is exactly how I would have reacted. But it became apparent that the world is not happening to me, but the world and I are symbiotic. As German philosopher and psychologist Ludwig Klag says, "[T]he world pushes back as we push through it, no mind is an island but always with other 'things' from the world." Which brings us to the difference in the way optimists and pessimists think about the world. A broken leg means not being able to walk and lost wages for the pessimist but the optimist thinks, 'Oh, joy. I get some time off work to pick up that book I haven't had time to read!' Optimists and pessimists react differently to the same situation, which tells us that the problem is not 'out there' in the world, but 'in here' in our minds.
Rather than think about how the world affects me, I have to think about how I affect the world. There is so little we have control over, but one thing is certain, we have control over our own actions. I ask myself what is my motivation when I make a decision. Is it out of self interest do I think about how it will affect others? For example finding a way to have an emergency savings account rather than buying myself something I don't need. Even better is taking the time to discuss these decisions with the people who will be affected. My wife and I spent a lot of time discussing the decision to leave my job and move back home. And the decision was based primarily on what was the best thing we could do for our daughter.
If this is something you have struggled with, just know that over time you will get better at thinking about others the more you practice doing it everyday. If you change your actions, you will change your thinking.
One more thought before I wrap up. With my schedule unexpectedly opening up, I'm already filling it with things to do. I love to work, and I'm always thinking about how I can be more productive. Which brings me to this; When I was in college, an architect that we interviewed in our professional practice seminar said we could either be great with our families or great at our jobs, but we couldn't be great at both. Ever since I heard that I wondered if it were true and what kind of person I would be. It wasn't until I heard Ramit Sethi talk about the stories we tell ourselves that prevent us from reaching our full potential that I knew it wasn't. Many times our self doubt is the result of what psychologists call cognitive distortions. These cognitive distortions are created by our often imperfect perceptions of the reality around us and an unquestioning acceptance of what we expect our lives should be. There's a really great book on this subject, The Lies We Tell Ourselves by Jon Frederickson.
---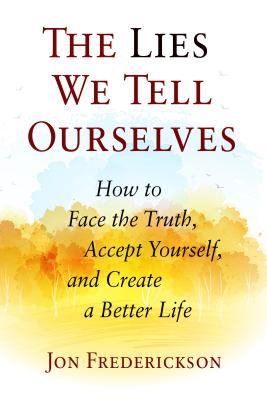 ---
What is stopping me from being a great father and husband and being great at my job? When I find myself thinking that I have to make a choice between one or the other I have to question if I even have to make a choice! I have found that these decisions are most often driven by selfishness. 'I don't like my job so I can use family as an excuse to get out of work.' or 'Hanging out with the family isn't that fun so I hide out at work.' Truth is the only choice I have to make is to not be selfish. I can be great at my job and great with my family if I choose to. The only thing that can prevent me from being great at anything is me and my own silly mind.
---